Expert Tips for Peak Season Shipping 2021
The end of the summer kicks off the start of the peak shipping season. If you're a business owner or operate a logistics company, it's essential to plan for the peak shipping season and figure out how you'll succeed. In this post, we'll take a look at how to succeed during peak season shipping, including how 2021 will look a bit different from years past.
When Is the Peak Shipping Season?
For shipping, peak season runs from mid-August until Thanksgiving. During this time, many markets experience high demand, which means more goods on the road. This period is particularly peak season for the retail industry, where stores stock their shelves for back-to-school shopping and prepare for the coming holiday rush.
What to Expect from Peak Shipping Season
During this peak season, you can expect to see freight rates rise and freight capacity plummet. That activity can raise significant challenges for retailers and all the more for those managing the supply chain and logistics.
What to Expect from Peak Season in 2021
The empty store shelves we've seen since the start of the pandemic have only been the tip of a much bigger iceberg. The shipping industry is experiencing considerable challenges, which some news outlets have classified as "chaos."
Editorial commentary aside, it's true that the shortages of ships, containers, and personnel has impacted the shipping industry. As a result, many industries and businesses have seen shipping delays and shortages of critical supplies.
What does that mean for peak season in 2021? Unfortunately, it means more of the same, at least for the time being. We might expect to see persistent shortages of containers, reduced freight capacity, and a lack of available shipping personnel. For instance, peak season will almost certainly exacerbate the current shortage of truck drivers, causing additional delays in an already burdened industry.
How to Prepare for Peak Shipping Season
How can businesses and logistic companies prepare for peak season shipping in 2021?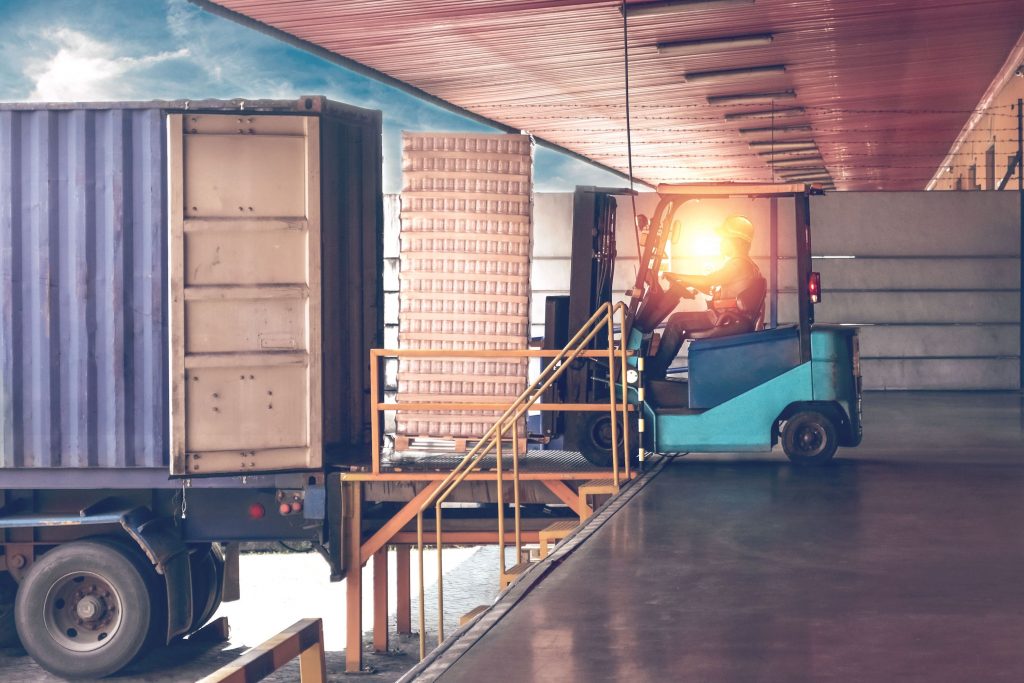 1) Think Outside the Box
Container shipping peak season can present challenges for overseas shipping. While airfreight can provide rapid service, Express LCL ("less-than-container") shipments can offer a fast alternative at a price that's less than airfreight. The point is that now may be an excellent time to consider every option to ensure fast, affordable shipping.
2) Factor in Delays
If you're booking with a carrier, be sure to factor in the entire transit time—from the time the shipment is picked up to the time it is delivered. Transit time may be significantly longer than shipping time alone, so it may be advantageous to allow additional transit time.
3) Rely on Technology
During the peak shipping season, you need every advantage you can get. For example, you can easily utilize a transportation management system (TMS) for your trucking fleet to optimize route planning and ensure efficient deliveries. You can also use other logistics technology to automate warehousing processes and inventory control, providing up-to-the-minute data on your entire operation.
4) Partner with a Logistics Provider
If you run a business, consider the benefits of partnering with a third-party logistics (3PL) provider. These organizations can assist you with every level of your supply chain, whether that includes shipping by sea, air, ground, or some combination of the three.
Are You Prepared for Peak Shipping Season?
At R2 Logistics, we offer a suite of innovative logistics solutions to optimize your supply chain. If you'd like to know more about how our services can assist your company, contact us today. We can put you on the road (or the sea!) to succeed even during the most challenging season 2021 has to offer.