Less than truckload or LTL freight shipping is used for the transportation of freight that does not require the use of an entire 48 or 53-foot trailer. The typical LTL load is crated or palletized and ranges roughly from 150 to 15,000 pounds. 
With LTL, companies can put together their smaller loads and then ship them with other companies'. In doing so, LTL allows businesses to ship freight much more economically. Cost for LTL freight shipping is determined by trailer space used, class of items being shipped, as well as pickup and destination locations.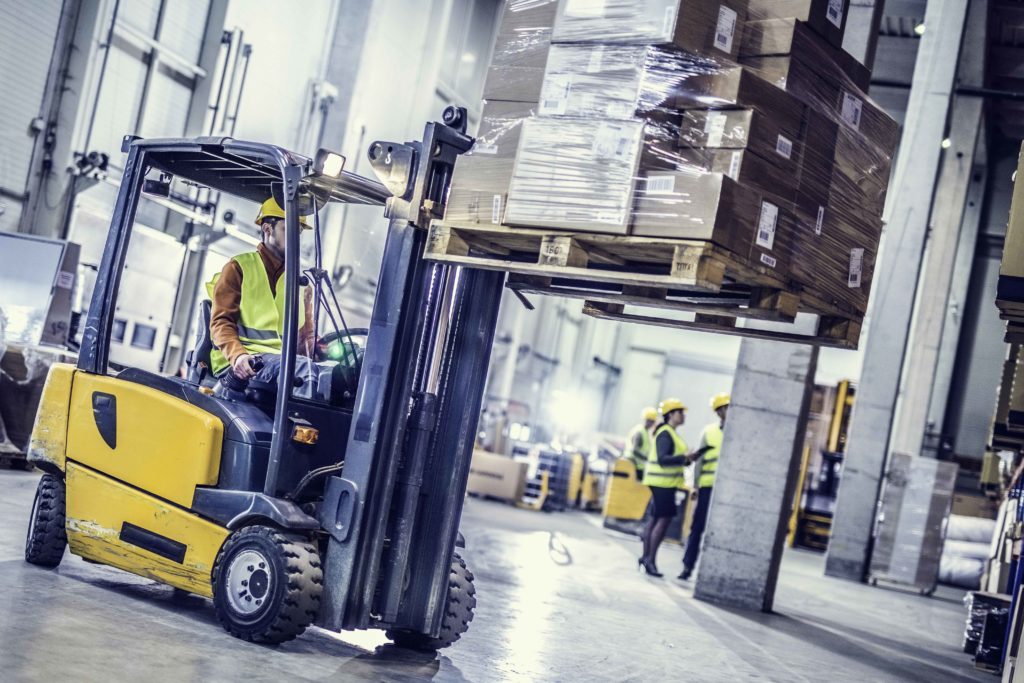 LTL Freight Shipping Advantages
Reduces Costs
Since LTL is based on smaller loads from multiple businesses, it reduces the overall shipping cost for everyone. Because your shipment is not using the entire trailer space, you only pay for the space your freight is using.
More Service Options 
When LTL freight shipping, you gain access to special services that may not be available with other shipping methods. Options include lift gate, expedited shipping, inside pick-up and delivery, freeze protection, special handling, and more. These services do increase cost, but they can also be essential for your shipping needs.
Increases Safety
The first way LTL increases the safety of your shipment is with ample packing performed by the carrier. Packages loaded onto pallets or into crates have a better chance of remaining secure compared to that of small package shipping. Furthermore, LTL carriers usually organize shipping routes with as few stops as possible. This allows them to keep packages safe for the entirety of the trip.
Easier to Track
Many LTL carriers provide real time tracking such as in-transit shipment updates for pick-ups, stop-offs, on time or delayed status, and deliveries. Shipments are tracked by the use of bill of lading number, pro number, PO number, shipment reference number, or pick-up date range.
Environmentally Conscious
Since LTL freight shipping combines shipments from several businesses on one trailer, this results in fewer trucks on the road compared to more trucks at half capacity. Less trucks on the road equals less carbon emissions. Companies now reduce their carbon footprint by utilizing fewer vehicles for shipping. 
User-Friendly Technology
With today's technology advancements, cloud-based transportation management systems (TMS) make it easier than ever for businesses to process their LTL shipments. A TMS allows organizations to view rates from multiple carriers, book loads online, track orders and receive business intelligence.
Common Questions About LTL Freight Shipping
What is the difference between LTL and FTL? Freight that does not require the entire space of a trailer is known as LTL shipping, whereas full truckload shipments fill the space or meet the weight limit.
What type of freight is best suited for LTL? LTL is ideal when freight doesn't require the use of an entire trailer and weighs between 150 and 15,000 pounds.
How Does LTL Reduce Freight Shipping Costs? When booking an LTL shipment, you only pay for the portion of the trailer used. The rest of the cost is covered by the other occupants of the trailer's space.
Distance: Typically the longer the haul, the higher the price
Mode: Expedited or refrigerated shipments can incur higher prices
Dimensions: The dimensions and weight of the shipment help determine the freight class, which directly impacts rates
Type: Special handling (lift-gates, inside delivery) or commodity (perishables, fragile, hazardous items) will lead to higher costs.
How are LTL Shipments Tracked? LTL carriers offer tracking capabilities through the bill of lading number, PRO number, PO number, shipment reference number and pick up date range, to name a few.
---
Additional Resources