You own a soap business and want to transport your goods from a factory to a distribution center for a major retailer. How do you do this cheaply, quickly, safely and without damaging your products? Your best bet here is the Truckload Shipping method.
What is Truckload Shipping, you ask? Well, let's find out.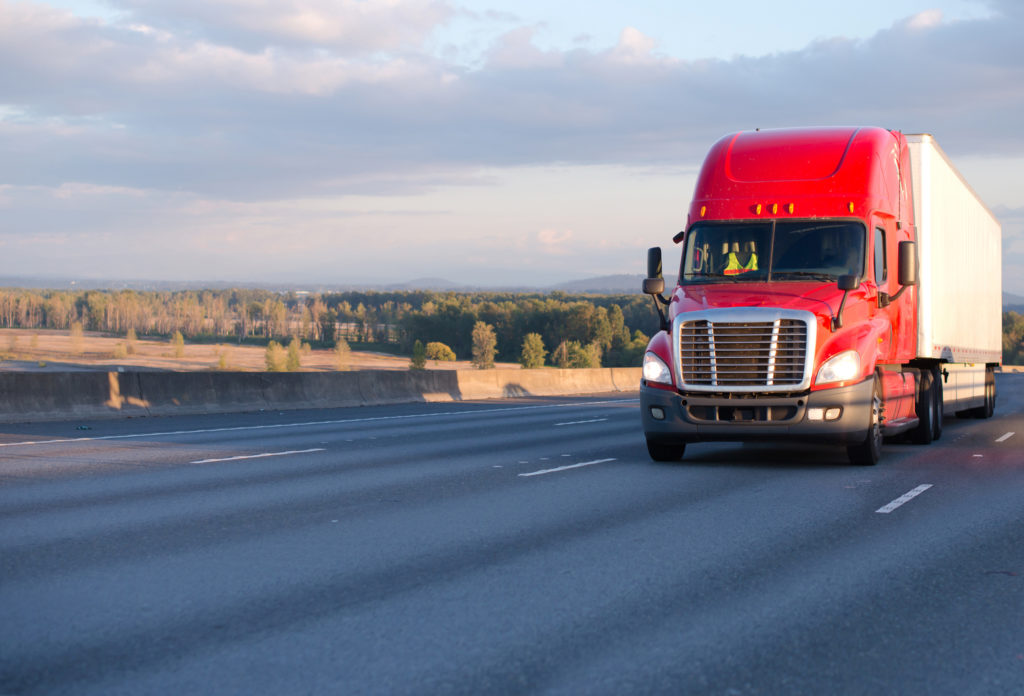 What is Truckload Shipping?
Truckload Shipping is a method of transporting goods by road. The freight is transported in large truck trailers across long distances. These trailers can carry up to 45 pallets and hold up to 43,000 pounds of goods. They can also be 48 to 53 feet in length. 
The freight is transported in large volumes through two kinds of truck-based transportation—the less than truckload and the full truckload shipping methods. 
There is one crucial difference between the two methods. Less than truckload shipping means that the truck carries goods from different businesses that have to share the space. Full truckload shipping only carries loads from a single supplier who has the truck all to themselves. 
In a Full Truckload, the soap bars from your business will make up all the freight in the truck trailer. In a Less than truckload shipping method, the soap bars will be transported with freight from other businesses, for example there might be freight from a shampoo business.
Truckload shipping rates depend on several factors, including load type. For instance, Full Truckloads tend to have cheaper and more reliable rates. The rates also depend on what the freight is in these loads, for instance if the goods are perishable. 
Shipping rates and methods are further shaped by the time and destination of the freight. Urgent deliveries and long distances can increase costs. Seasonal weather changes and natural disasters can even cause the shipping deliveries and timings to vary. 
What Makes Truckload Shipping Different?
E-commerce stores and even large businesses use multiple transportation techniques to get their products from point A to B. When it comes to inland options, they can use airplanes and even trains to transport goods. So why choose Truckload Shipping? 
Well, for one, Truckload shipping fulfills all the roles of other transportation methods and manages to do it faster. It can transport and refrigerate perishables like airplanes, and it can transport freight on land like trains. It does all this with lower dead-heads and faster transit times.
 Say that you had a frozen food business. You could choose either Truckload Shipping or airplanes to get your food delivered to another city or country. Truckload Shipping is relatively cheaper, especially since the rates are negotiable. 
Similarly, if you had to transport your line of sports goods across towns, Truckload Shipping will be relatively faster and cheaper than cargo trains. 
A business can choose between dry van, flatbed, and refrigerated Truckload Shipping options to suit their needs. These options can also be cheaper than other transportation methods, lowering the overall transport costs.
How Does Truckload Shipping Help Business? 
Truckload Shipping can help you maintain the quality of your goods, drive down transportation costs, and ensure efficient delivery. 
In short, it can be good for business. Here's how it does that: 
 

Saves you Money 
When you are running a business, you are always on the lookout for something that can drive down costs. This is possible if you opt for a Full Truckload Shipping option where the transportation vehicle will only supply your goods. Full Truckload Shipping can reduce transportation costs if your product volumes can fill up the entire container. You get your goods transported quickly and cheaply, that sounds like a win. 
 

Insurance Options
Truckload Shipping allows you to have insurance options to safeguard your transported goods. Now, you might be skeptical about the need for insurance but you need to remember that anything can happen to your goods while on the road. Natural disasters, misplacement, damage, or accidents are all possibilities that you need to prepare for and include in your insurance plans. 
 

Efficient Delivery
If business owners opt for Full Truckload Shipping, they can get their goods transported without multiple stops and handling procedures. Ordinary Truckload Shipping options might have multiple stops for other companies but Full Truckloads have direct deliveries and offloads through minimal handling. Your products can then reach stores or warehouses with minimal damage and in the same packing and condition they left your business premises. 
Conclusion
Truckload Shipping is considered one of the most cost-effective shipping methods in third party logistics. It can help businesses grow with ease, speed and efficiency. 
If you choose to transport your products through a truck trailer, you can get them from the factory to the store in no time. 
Contact us today to learn more about the difference R2 Logistics can make for your supply chain.