What are 3PL and 4PL?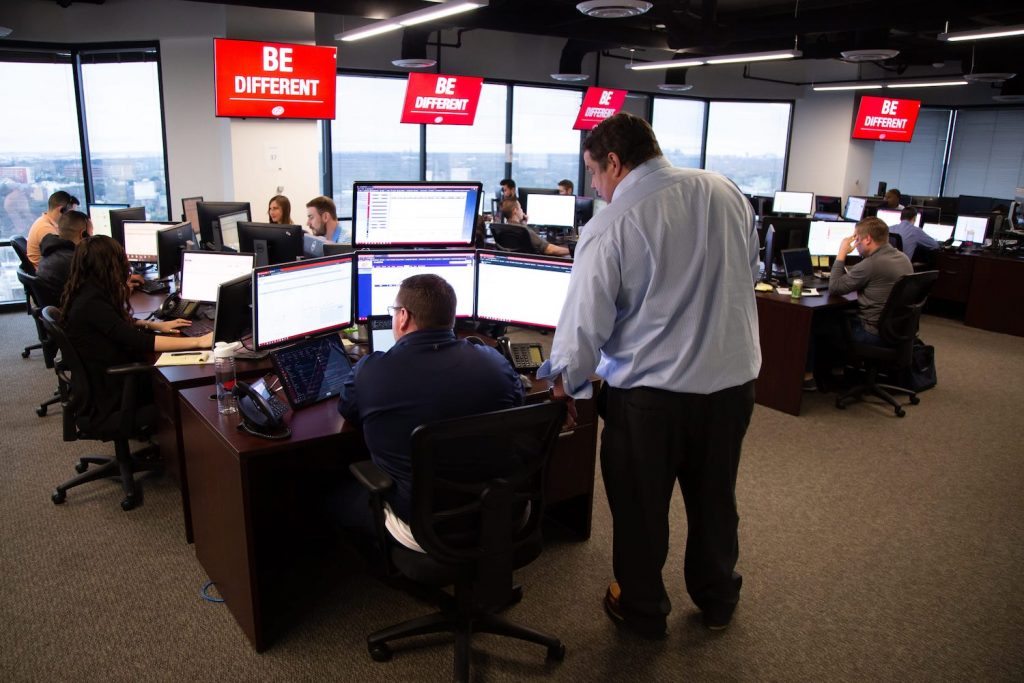 Let's start with what 3PL and 4PL stand for, namely Third Party Logistics and Fourth Party Logistics. 
Logistics is the method of controlling the flow, warehousing, and supply of goods in a market or business. It is a part of supply chain management where all information and operations are managed regarding how the goods will get from point of production or origin to the point of consumption.
Third Party Logistics is the process of outsourcing business supply chain logistics to a third-party or another firm. 3PL can be a system of services that manage the supply and transport of goods from one firm to several market destination points around the world. 
Usually this is done because the 3PL firm has the capacity, networking ability, and resources to engage with new markets, negotiate supply chains, and facilitate large-scale supply transport and warehousing. 
Fourth Party Logistics  typically directs every moving part within the customer's supply chain and serves as a single point of contact for all parties involved. 
3PLs can be one of several points in the supply chain process for the customer and can be one of many managers of the supply chain. 4PLs are the main points of the supply chain and are solely tasked with the control and management of supply chain operations. 
How Are The Two Different? 
The essential difference between the two is that 3PLs oversee outsourced services while 4PLs look after supply chains.
The degree of complexity in the supply chain and the greater control in 4PLs separates the two. If you want to surrender all control and have a specialist firm manage your supply chain, 4PL might be the better option. 
3PLs are seen as transactional, as collaborative measures with the client and can be good options for firms who can still handle their customer base and have simpler supply chains.  
Another crucial difference is that 3PLs are more popular in the supply chain market. Let's consider the market for each of them. The market value for 3PL exceeded 1 trillion dollars in 2019.
86% of shippers have declared that the 3PL method helps businesses by creating better customer service relations.
Conversely, the world 4PL market value was recorded as 56,472.1 million dollars in 2019 and is predicted to rise to 78,981.5 million dollars in the coming decade. This means that the 3PL market is booming while the 4PL market is still in its initial stages. 
Which One is the Right Fit for Your Business? 
3PL and 4PL are excellent. However that doesn't mean that either one will always work well for you. 
This is why you need to figure out which one is the right fit for your business. The following questions can help you figure that out. 
What can you afford? 
While 4PLs might be attractive to business owners who want to expand their market and relinquish strategic control, 4PLs cost far more. This is why most mid-sized and smaller companies often go for 3PL firms because they are more affordable. When selecting a Logistics Provider, you need to consider their costs and whether they fit into your budget. 
What are your strategic goals? 
3PLs tend to work better for businesses that have the capacity to handle and control their logistics and strategic goals in the short term and long term. 4PLs are often recommended for those firms that require outside intervention in their strategic goal alignment, logistics and supply chain management. If your business is not meeting set strategic goals, you could consider outsourcing the task to an external resource.
How complex is your supply chain? 
One final thing you need to consider is the complexity of your supply chain. 3PLs tend to be better fits for businesses which have simpler supply chains while 4PLs handle more complex supply chains.
Contact us today to learn more about the difference R2 Logistics can make for your supply chain.