What is Outsourced Logistics?

Everything you need to know about using 3PLs
When you place an online order on Target, it takes about 2-3 days to reach you. Meaning, in 2-3 days, Target successfully fulfills the orders of each individual customer. Both large-scale and small e-commerce businesses focus on one of the most critical business operations – order fulfillment. 
Order fulfillment can only be achieved through efficient logistics, but if Target doesn't have a logistics system with standardized sourcing, warehousing, and supply, it has to connect with a third-party.
Logistics is an integral part of any business, and as businesses grow, they expand their order fulfillment strategies to meet their customers' needs. However, with growth and expansion, logistics can become complex and old strategies no longer suffice. Inefficient logistics can collapse a whole system and affect customer satisfaction. 
To improve order fulfillment, businesses look to outsource their operations to third-party logistics providers.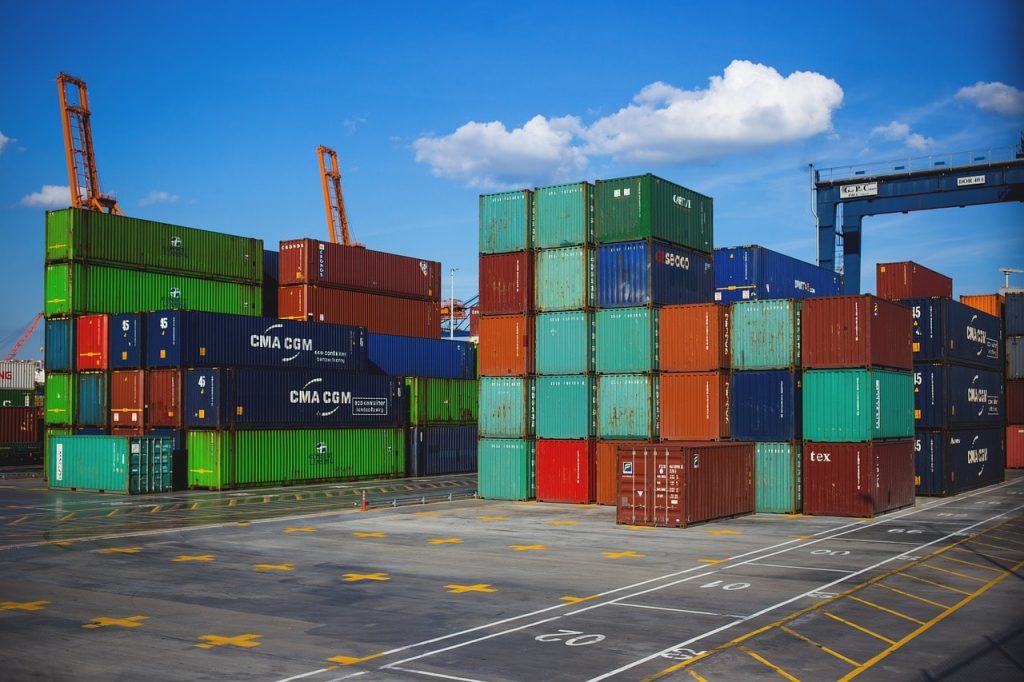 What is 3PL?
Outsourced logistics, more commonly known as 3PL (third-party logistics), allow large-scale businesses like Target to outsource their logistics needs. 
They assist businesses with warehousing, packaging, and shipping, helping them manage other important operations. Some more value-added services are managing inventory, assembly and storing, packing, and delivering- all important aspects of order fulfillment.
Research confirms that a growing percentage of Fortune 500 (86%) and Fortune 100 (96%) companies are using 3PL services to optimize and improve the rest of their core operations – as they focus on making the processes quick and efficient. 
With the right technologies, they are expanding supply chain visibility and efficiency. Many outsourcing options are also available for businesses – point A to point B transportation, warehouse management, distribution, inventory tracking and management, freight forwarding, cost control, and financial information. 

3PL Outsourcing – Factors & Requirements
It is important to consider the functionality and fulfillment plans of 3PL companies that help meet the market requirements. 
In a 3PL system, flexibility and reliability also help a business retain and increase customer satisfaction with faster order fulfillment. 

As an extension of a businesses' supply chain, the cost of a 3PL provider and the short and long-term cost control are also important factors.

The Benefits of Using 3PLs
Using distributors or 3PLs—small, mid-sized, and large scale companies get their products in and out of stores cheaply and quickly. They use third-party providers for the following beneficial reasons:
Reach
As an extension of a business, they can increase the supply chain reach. They have an extensive network and can easily reach them cost-effectively as compared to other businesses. A 3PL with different storage and fulfillment centers across a geographic location can reduce the shipping costs and order transit time. For example, deliveries from New York to Phoenix are cheap and quick because of the extensive networks of 3PLs.
Flexibility & Scalability
3PLs have the flexibility of managing time-sensitive service requirements by quickly scaling the demands of supply chain processes. The ability to adapt and change their strategic plans with the industry and consumer market is a key advantage when working with a 3PL. 
Risk Management
3PLs can improve risk-management for businesses of all nature by helping eliminate critical incidents with their strategic contingency plans. In order to keep the supply chain process operational, 3PLs focus on monitoring the market to scale and respond to instabilities. 
Using technology, 3PLs have the necessary market data to analyze future changes. In return, this helps businesses recover and manage their logistics operations.
Technology & Control
Outsourcing logistics to a third-party provider also allows businesses to access the latest technology and controls. Leading 3PLs are focused on integrating technologies into their service levels for real-time supply chain information. 

How to determine if 3PLs work for your business?
Due to the extensive offerings by 3PLs and the many benefits, businesses need to critically determine if 3PLs can improve their supply chain, and which operations need improvement. 
It is important to do a thorough analysis of your business' needs, assess the alignment of your goals with a 3PL, and carefully determine the capabilities of a 3PL provider.